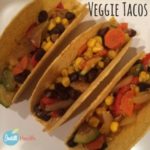 November, 2017
Fact:  When I cook a new, healthy dish for my family, the percentage of family members who like it looks something like this:
I like it 99% of the time (obv).  My husband likes it 90% of the time (probably less but he knows better).  My 12 year old daughter likes it 50% of the time and my 9 year old son about 70%.  
So as you can see, it is quite easy to please me and my husband, but not necessarily my kids.  
Fact:  I don't take a strong stance for or against any certain way of eating.  In my opinion, the key to health is tons of veggie consumption.  
Fact:  VEGETABLE TACOS RULE
Why?
EVERYONE in my family loves it. (My daughter said she even prefers these to meat tacos.)

The main ingredient is vegetables.

It's a simple, easy recipe that can be fully prepped during the day.

It makes enough for TWO meals so I always freeze half and use it for another night.
Need I say more?
Vegetable Tacos
Ingredients:
2 to 3 tablespoons olive oil

4 carrots, peeled and cut into discs

2 red peppers, cut into thin slices

2 zucchini, cut into half moons

1 large onion, cut into large pieces

1 can black beans, drained and rinsed

1 cup corn (I use canned.)

Homemade taco spice mix (see below)

Taco shells

Guacamole, salsa and shredded cheese for topping
Taco Spice Mix
1 teaspoon chili powder

1/2 teaspoon ground cumin

1/4 teaspoon cayenne pepper (can omit if you don't like kick)

1 teaspoon salt

1.5 teaspoons dried minced onion

1/2 teaspoon dried minced garlic

1/4 teaspoon oregano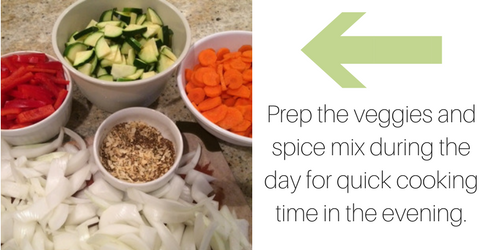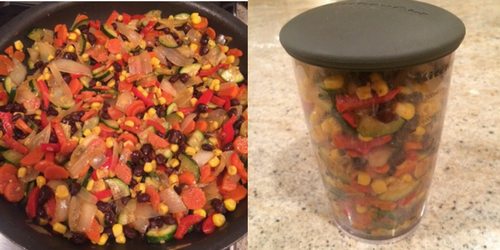 Directions:
Heat two tablespoons of olive oil in a large pan.

Saute the carrots for 5 minutes, stirring frequently.

Add the red peppers and saute for another 5 minutes.

Add the onions and zucchini and the third tablespoon of oil and saute for another five minutes.

Add the taco spice mix and stir to combine.

Add the corn and beans, stir, and let it simmer for a minute or 2 until the corn gets hot.

Place vegetables inside taco shells and top with guacamole, salsa and shredded cheese.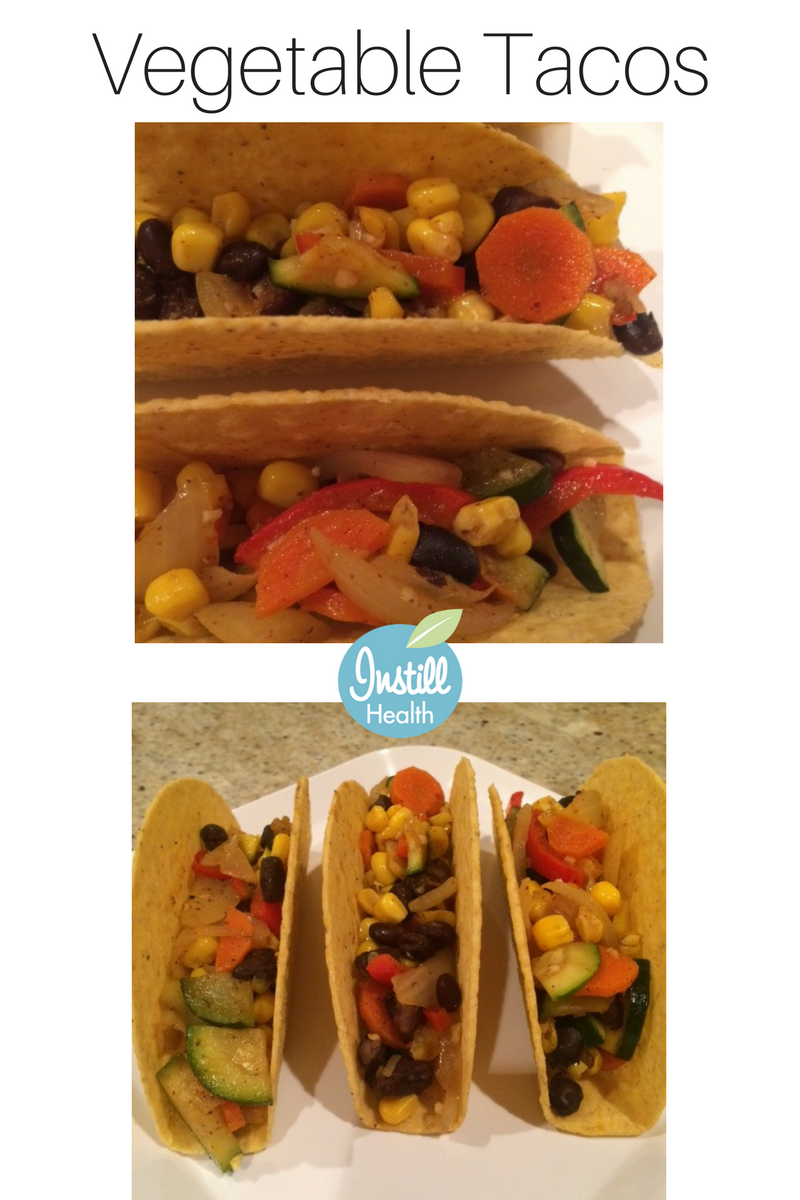 _____________________________________________________________________
Do you want to get healthy, lose weight, & feel great…….. and STAY that way?
Fresh Start 28 will show you exactly how, step-by-step, so that healthy eating and weight loss happens seamlessly and without feelings of withdrawal or deprivation. Fresh Start 28 will be available for purchase in December, just in time for a Fresh Start to the new year.
Register now to get on the list for exclusive access to Fresh Start 28 launch pricing!
Only people who sign up for this list will receive information for special, discounted pricing.  So if you are thinking you will want a Fresh Start in the new year, you should definitely sign up now!