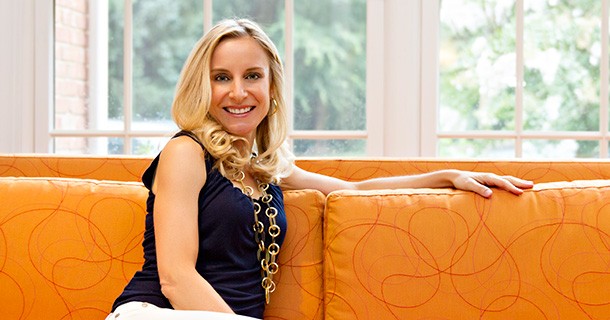 Hello and welcome to Instill Health!  My name is Laura Deutsch, and I am a health coach and a busy mom.
It wasn't always about healthful eating for me and my family.  Frequent dinners included meatloaf made with Lipton Onion Soup mix (my kids' favorite) and beef tacos made with the packaged seasoning (my hubby's favorite).  But I was proud because we had a sit down family meal sans TV.  20 minutes.  Old fashioned family dinner at its best!
For me personally, it was always about calories in vs. calories out.  Having a peanut butter/jelly sandwich with low fat Cheetos and a diet coke for lunch was acceptable, since it fell into the range of calories I considered a good amount for lunch.
Always in search of the latest and the greatest diet, I found it fun to read about variations on the theme and came upon yet another approach to eating.  It wasn't the typical weight loss diet yet there were similarities.  It wasn't all about losing weight yet the author made it clear that many people did lose weight on it.   What she repeated several times was, "You are what you eat."  Like most of us, I had kind of heard this before, but never paid attention.
I began to research – articles, books, online, lectures.  I wanted to learn more about the concepts of healthful eating, organic foods, power foods and everything that is good!  I came to understand more about hormone injections in animals, genetically modified foods, sugars, chemical addictions,  and the effects of certain foods on our bodies. The concepts of "poison", "harm", and "damage" seemed to cast a dark cloud on my smug perception of my family's Brady Bunch dinner.
"You are what you eat…" 
It totally made sense.   A whole new world of what it meant to be healthy opened up, and I enrolled into the Integrative Institute of Nutrition to become a Certified Health Coach. 
I came to appreciate how delicious real, whole foods can be and how easily they can be incorporated into my and my family's diet.  My kids are actually excited when I make my white bean and kale soup. (Honest!)  My husband now takes apples and nuts to work for a snack. Our dinners are still 20 minutes without TV, but I say with confidence that I am nurturing my family in the way a health savvy mom should.  
Why I do what I do:
Educating myself on how to Instill Health by changing my diet made me passionate about Instilling Health into my husband's diet, my children's diets, my parents' diets, my friends' diets, my dentist's diet (that was a tough one to conclude) and anyone's diet who fell into the trap by saying "I feel thirsty," or "I am craving a cookie," or even "I need to lose a few pounds to get into a dress I love." 
Being somewhat attuned to people's interest level, I noticed more and more of those dead-eyed gazes I received during my lectures.  I have figured out that I need a committed, sophisticated audience that is cognizant of the inadequacy of their diet and are motivated to change it. 
And here I am today –  a busy mom who loves living a healthy lifestyle, encouraging my family to do the same*,  and showing other moms the methods of my healthy madness. 
*Please note:  The key word here is 'encourage.'   I am not (I repeat, NOT) one of those moms who never lets her kids eat anything 'junky'.  That isn't real.  That isn't living.  That is deprivation and deprivation inevitably leads to bad choices, even in children.  To me it's about knowing the principles of good health, guiding our families, and doing our best to practice them, even if it is only some of the time.   Because some of the time is still better than none of the time. 
Click here to learn how YOU can create and maintain a life of optimal health and wellness for you and your family.