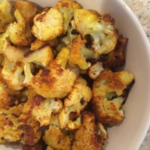 November, 2017
Tired of making the same old vegetable side dishes?
If so, here is a delicious, simple cauliflower recipe you can add to your rotation!
I love how versatile cauliflower is.  In my opinion it has a milder flavor which really allows it to soak in the flavor of its seasoning.
I got this roasted cauliflower recipe from a friend a few years ago and it has become a keeper.  The combination of sweet and savory is just perfect.
Enjoy!
Spiced Roasted Cauliflower
Ingredients:
1 head cauliflower, cut into florets 

1 

teaspoon salt 

1⁄4

teaspoon onion powder

1⁄4

teaspoon garlic powder  

1⁄4

teaspoon paprika 

1⁄4

teaspoon turmeric 

2 

teaspoons coconut sugar (can sub any sugar)

2 to 3 tablespoons olive oil
Instructions:
Preheat oven to 425 degrees.

Spread cauliflower florets on a greased baking sheet.  I like to line the baking sheet with parchment paper for easy clean up.

Mix together all of the spices in a little bowl.

Use a pastry brush to distribute the olive oil evenly on the cauliflower.

Sprinkle the seasoning all over the cauliflower.

Roast for any time between 30 and 40 minutes, depending on how well done you like it.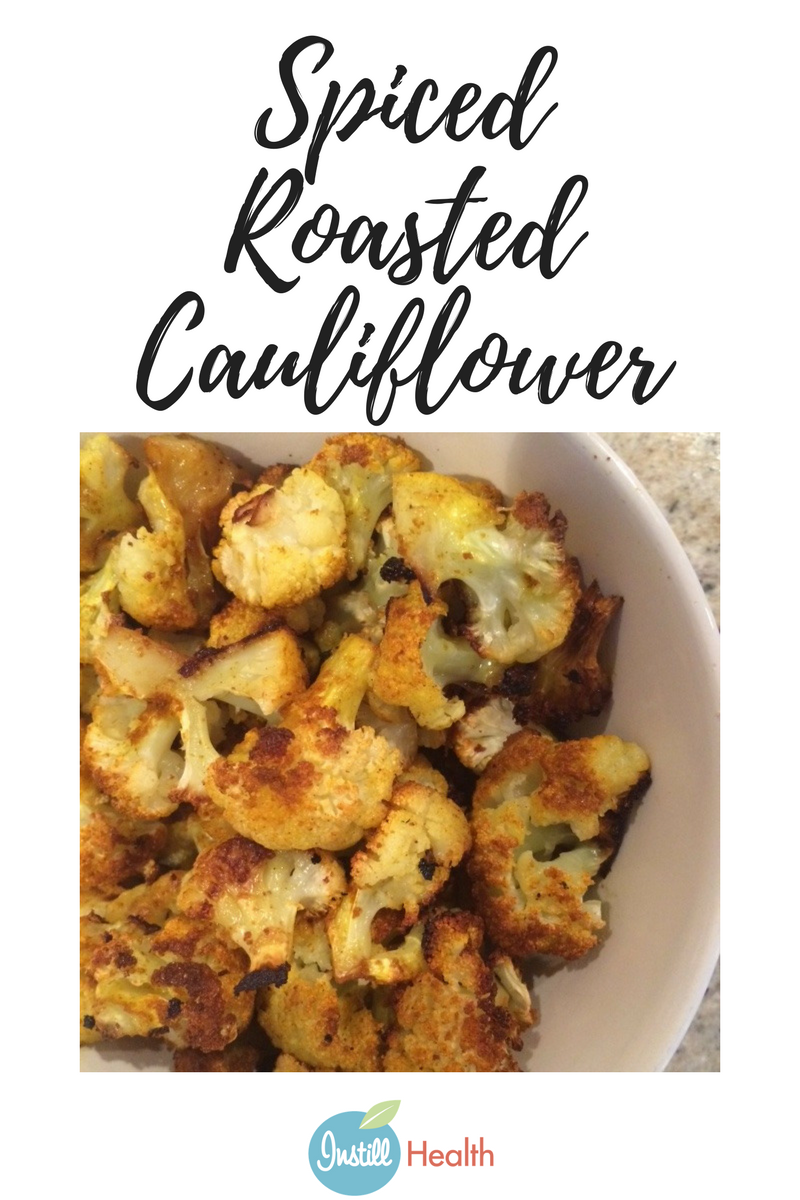 _________________________________________________________________________________________________
How would you feel if I told you that you can jumpstart your health and shed excess weight in 28 days without feeling the pain?  If this intrigues you, then check out Fresh Start 28, an online course unlike no other.