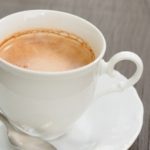 January, 2018
I first heard of this whole collagen craze when I attended the Health Expo East this past fall.  A company was there promoting their collagen supplement and was giving away samples of it by mixing it into coffee!  (And they also gave pancakes along with it which I thought was a nice touch.)
The coffee tasted just like coffee – not weird like I thought the collagen might make it taste.
So upon coming home I decided to do my due diligence to see if collagen was something I wanted to include in my everyday routine, and was quite pleased to find out it potentially had a lot to offer.
First let's back up for a minute.  I'm sure you've heard of collagen before, mainly because it has become mainstream for it to be found in face creams and even injected into your face and lips!
According to dictionary.com, collagen is the fibrous protein constituent of bone, cartilage, tendon, and other connective tissue.
So basically, our bodies contain collagen, but unfortunately we lose it as we age.  And yes, collagen is what keeps the wrinkles away and our skin glowing.
But besides its beauty effects, collagen has other benefits too:
It improves digestion.
It strengthens your hair and nails.
It is good for joint health, helping to decrease aches and pains.
It gives an extra boost of protein.
However, studies have shown that collagen is not readily absorbed through the skin (i.e. face creams) and the best way to increase your collagen is to ingest it.
There are a few ways to get more collagen into your diet. The first is the most natural way – by eating lots of Vitamin C rich fruits and vegetables.
Bone broth is another option.  You could make your own or buy it – there are lots of companies out there making it like this one my friend swears by.
Alternatively, you can consume it as a supplement, via pill or powder form, which, in my opinion, is the easiest option.  But the question remains, which supplement to use?
You can get collagen from from four main sources – cow, chicken, pig, and fish.  After much researching, the experts seem to think that cow and fish are best.
The other thing to look for is that the collagen is hydrolyzed.  The process of hydrolysis involves breaking down the molecular bonds between individual collagen strands and peptides using combinations of physical, chemical or biological means.  In layman's terms: it can be readily dissolved in hot or cold liquids and absorbed by the body.
Since I am a Nutritarian, I decided to go with a fish supplement: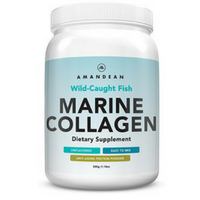 What you are probably MOST wondering is, did it DO anything?
I have been taking one scoop of powder in my coffee for about 4 weeks now and I am pleased to report that I actually do notice a difference in my skin.   Not much – and if you see me you probably wouldn't notice.  So is it placebo effect?  Wishful thinking?  Could be…but hopefully not!
I plan to keep this a part of my morning coffee routine in the hopes that I continue to see improvement as time goes on.  The only known side effect can be an increase in calcium in the body, which may not seem so bad, but if it is too high you can experience vomiting, bone pain, fatigue, nausea and constipation.   I have not experienced any of those things so I'm good for now.
Do you take collagen supplements?  If so, would love to hear your experience with it!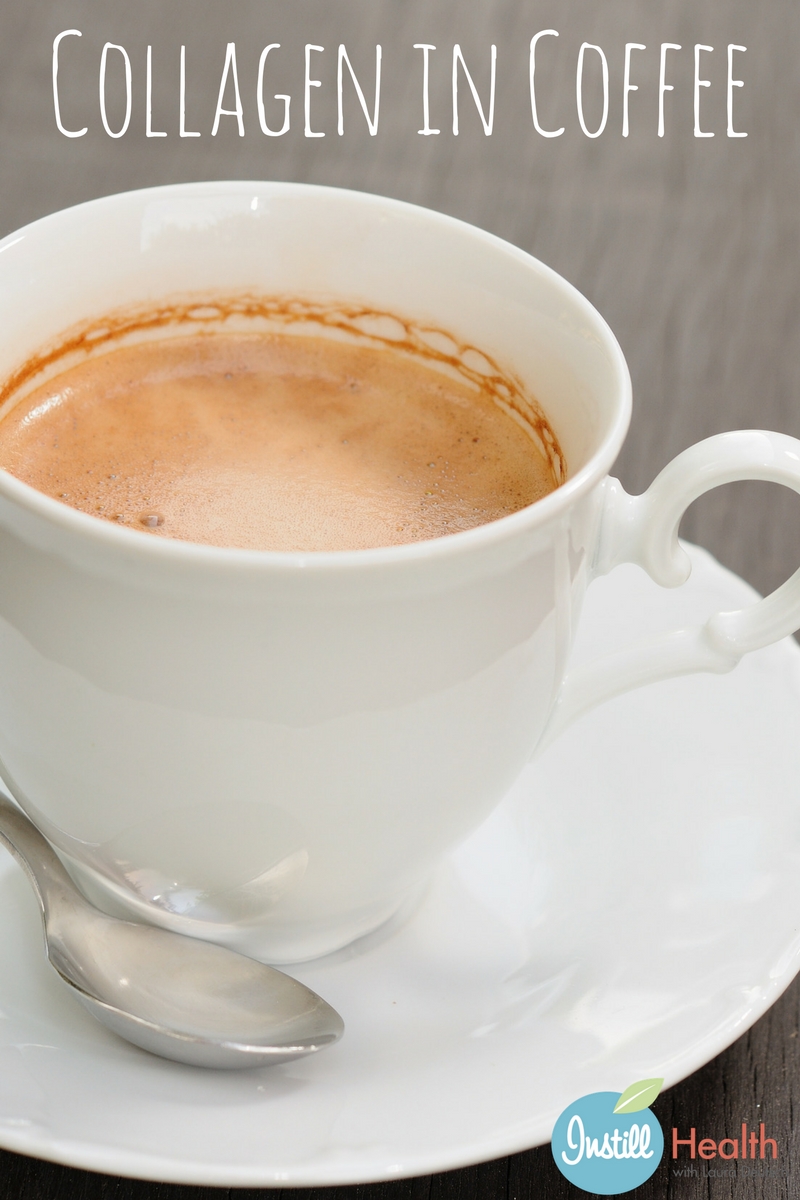 _________________________________________________________________________________________________
How would you feel if I told you that you can jumpstart your health and shed excess weight in 28 days without feeling the pain?  If this intrigues you, then check out Fresh Start 28, an online course unlike no other.