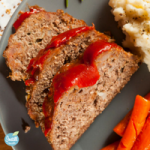 April, 2017
When you think of meatloaf does 'health food' come to mind?  Or do you think of a meal seasoned with onion soup mix?  If it is the latter, you are in good company.
My mission as a health coach and busy mom is to provide food for my family that is healthy, delicious and simple to prepare.  Most recipes for meatloaf meet 2 of those 3 criteria (delicious and simple).
But what about the healthy part?
I've got you covered!  This 'healthed up' version of meatloaf is a hit with my family, and it actually contains high nutrient ingredients like black beans, flaxseeds, and carrots.  And the best part?  My family has NO IDEA and scarfs it right down.
Get ready to feel pride, not guilt, when you serve your family this simple, delicious, AND nutritious savory meatloaf dish.
"Healthed Up" Meatloaf
INGREDIENTS
Meatloaf:
2 tablespoons olive oil
2 garlic cloves, minced
1 onion, chopped
1 15-ounce can black beans, drained and rinsed
1 pound ground turkey
2 eggs, beaten
1 cup carrots peeled and shredded (about 3 carrots)
1⁄3 cup ground flaxseed
1 cup bread crumbs
1⁄4 cup ketchup
2 teaspoons Worcestershire sauce
1⁄2 teaspoon garlic powder
1⁄2 teaspoon salt
Glaze:*
2 tablespoons brown sugar
2 tablespoons prepared mustard
1⁄3 cup ketchup
Preheat oven to 375°.
Heat olive oil in a large pan. Add the onions and cook for 5 to 7 minutes, stirring often. Add garlic and cook for another 3 minutes, stirring often.
Mash the beans in a large bowl until smooth but still a bit chunky. Add the onion mixture, ground turkey, eggs, carrot, bread crumbs, ground flaxseed, ketchup, Worcestershire sauce, garlic powder, and salt and mix until well combined.
Pat down the mixture into a 9×13-inch baking dish lightly coated with nonstick cooking spray or oil.
Make the glaze by combining the brown sugar, mustard and ketchup. Mix well and spread on top of the whole loaf. Bake at 375° F for 45 minutes.
Please note: I make double the amount of glaze because my kids love it and always request more.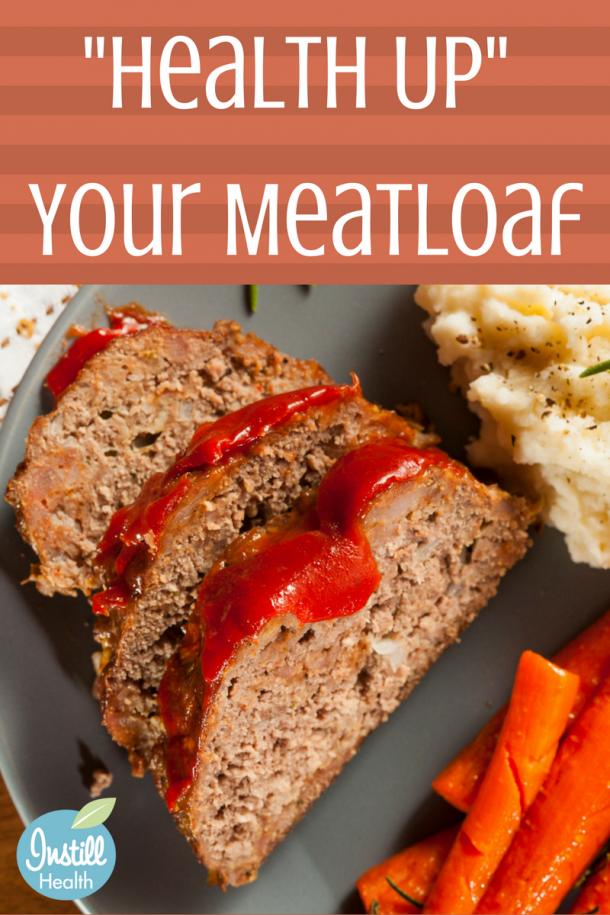 _________________________________________________________________________________________________
How would you feel if I told you that you can jumpstart your health and shed excess weight in 28 days without feeling the pain?  If this intrigues you, then check out Fresh Start 28, an online course unlike no other.