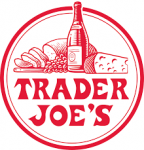 Hail to Trader Joe's!
Because of that store I have been able to create healthy, incredibly delicious hot side dishes which I then reheat the next day for lunch.
But the best part is that they are SO EASY to make!
What makes them so easy, you ask?
2 words, Instillers:  PRECUT VEGGIES.
Precut veggies have changed my life.  I am now able to create healthy dishes without the chopping, the mess, and the cleanup.  I have a few of these recipes up my sleeve, but let's start with one today, with the promise of more to come!
I'll begin with my all-time favorite:  sauteed cabbage with almonds with soyaki souce.  Sounds fancy, right? Not even close.
This nutritious dish only requires five ingredients:
Extra virgin olive oil
Vegetable stock
Organic shredded green and red cabbage with orange carrots (ready to go with the snip of the bag)
Raw, slivered almonds
Soyaki sauce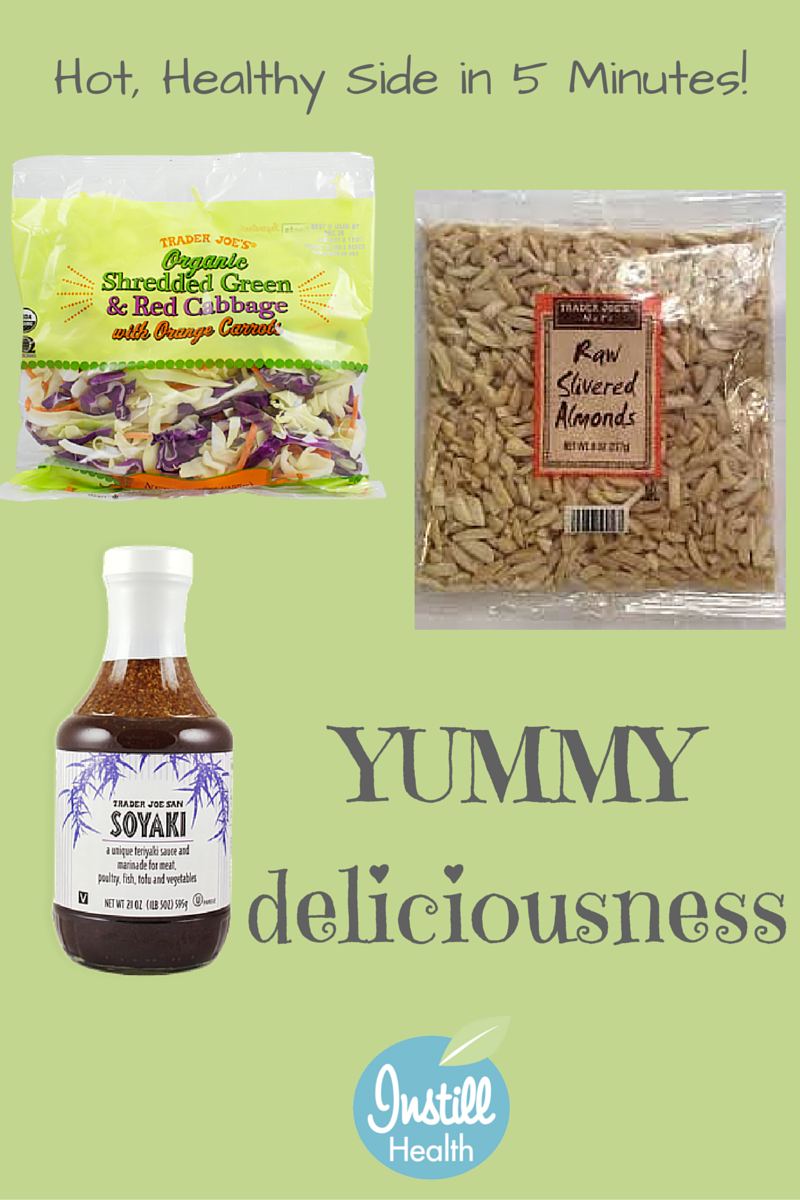 This is the type of recipe I do best: healthy, easy, and delicious.
You've got the cabbage for ruffage, the olive oil for healthy fat, and the almonds for protein. Yes, you have a little sugar in the soyaki sauce, but you really only need a little bit to spark the flavor.
And as Instillers, we know that a little of the not so healthy stuff is OK.  What fun would food (and life) be without it?   As long as the majority of your food is the nutritious stuff, you should feel very good about preparing a dish that is 95% wholesome!
Lastly, for those of you out there with kids in the 8 to 12 range, I'm sure you know about the new 'it' thing called 'Musicly'.  For those of you not familiar, it's this new app that allows you to create 10 second videos with cool special effects.  My daughter is obsessed.
Well, I jumped on the band wagon and with the help of my daughter, created this just for you!
Sauteed Cabbage with Almonds a la Trader Joe's*
Ingredients:
1 bag of organic shredded green and red cabbage with orange carrots
2 tablespoons olive oil
1/3 cup raw, slivered almonds
1 to 2 tablespoons Soyaki (depending on how concentrated you like the flavor)
1/4 cup vegetable broth
Directions:
Heat olive oil in a medium frying pan for 1 minutes
Pour in the shredded cabbage and almonds and saute for 3 minutes
Add the vegetable broth & Soyaki and saute for another 5 to 7 minutes, until desired tenderness.
Serve hot.
*Throw in some chicken or salmon and make this an instant meal!
Like this article?  Then be a good friend and share it with them!
P.S.  Want to jump-start your health?  Get your copy of Instill Veggies!  A 3 Day Veggie Focused Meal Plan Designed for Busy People Who Want to Jump-Start Their Health.