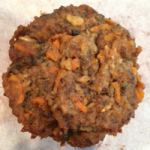 August, 2017
One of my favorite things to do is to go to the local farmers market in town. 
This past week amongst a bunch of other delicious treats, I bought fresh carrots. My  normal routine is to roast them with a touch of butter, but this week I wanted to shake things up and decided to make carrot apple muffins.
They were amazing!  Perfectly moist with just the right amount of sweetness.  I added crushed walnuts and raisins for added depth, and used a paleo flour mix to keep them gluten free. (You can make them dairy free, too, by substituting the butter with coconut oil.)  
But best of all?  They are healthy AND got an A+ from the kiddos!  They have been having them for breakfast all week (I made some without nuts since they are allergic) and it feels great knowing they are starting their days eating food prepared with fresh, wholesome ingredients.
Carrot Apple Muffins
Ingredients:
2 eggs

1/4 cup melted butter

1/3 cup mashed very ripe banana

1/4 cup maple syrup

1/2 cup unsweetened applesauce

1/4 cup coconut crystals

1/2 tsp sea salt

1 1/2 tsp baking soda

1/2 tsp ceylon cinnamon

1/2 cup almond milk

1 heaping cup (packed) carrot, grated

2/3 cup gluten-free rolled oats

1/2 cup ground flaxseed meal

1 1/8 cup gluten free flour blend

1/2 cup raw, chopped walnuts

1/2 cup raisins
Directions: 
Preheat oven to 350 degrees.

Line muffin tin with liners or lightly grease them.

Beat the eggs in a large bowl.

Add the mashed banana, maple syrup, butter and mix well.

Add the applesauce, coconut crystals, baking soda, salt, cinnamon and mix well.

Add almond milk and grated carrots and mix well.

Add oats, flaxseed meal, and gluten-free flour blend and mix well.

Stir in walnuts and raisins (optional), or you can sprinkle them on top if you prefer.

Divide evenly among 12 muffin tins.

Bake for 33 minutes, or until a toothpick inserted into the center comes out clean.

Remove from oven and let them set in the pan for 15 minutes.

Enjoy!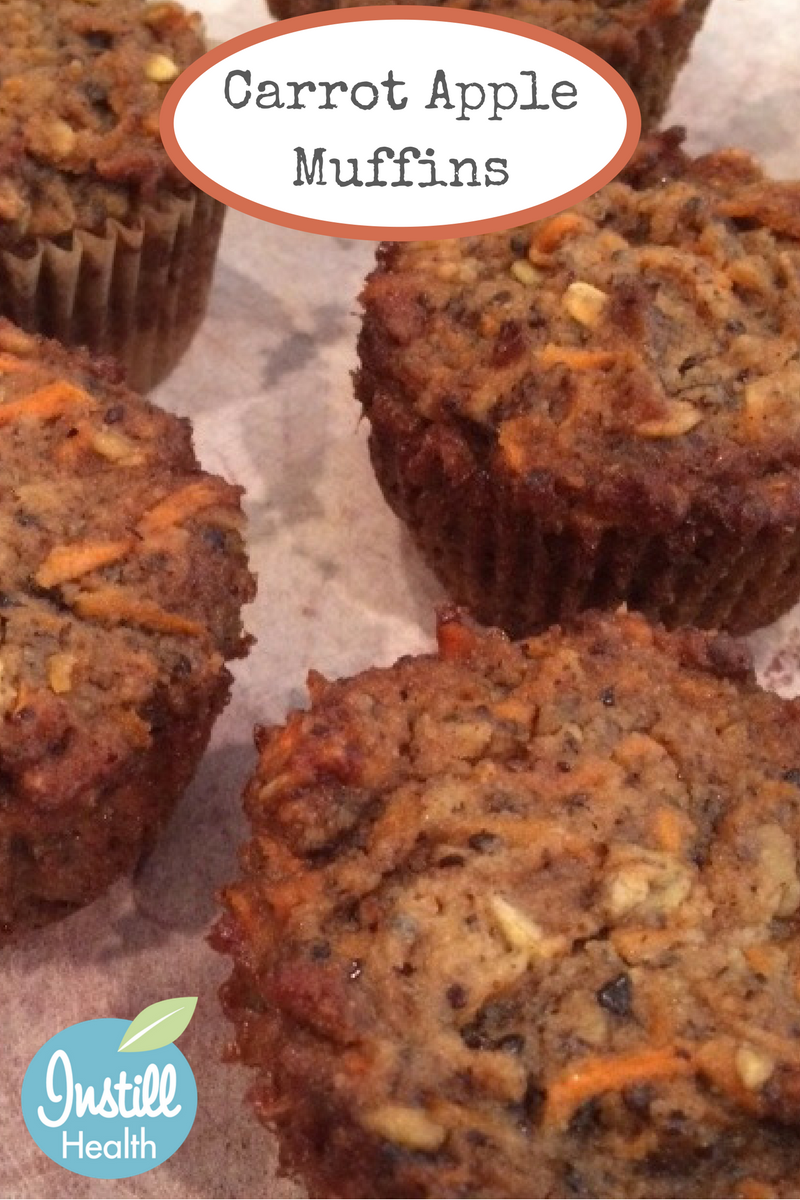 _________________________________________________________________________________________________
How would you feel if I told you that you can jumpstart your health and shed excess weight in 28 days without feeling the pain?  If this intrigues you, then check out Fresh Start 28, an online course unlike no other.