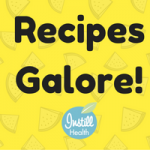 November 1, 2016
You spoke and I listened.  Many of you have asked how to easily access Instill Health recipes without scrolling through pages of blog posts.
Well, now I have a good answer – use the new 'Search button!'
Look to the right side of this page and you will see it.
Love that homemade taco meat recipe I sent a while back?  Type taco in the search and you will get it.
In the mood for a delicious soup as the weather gets colder?  Type soup in the search button and you won't be disappointed!
Want to learn how to make the fastest salad ever?  Type salad in the search button and you can see how!
Crazy for peanut butter??  You get the idea!!
So search away, and be sure to try a new recipe this week!
________________________________________________________________________________________________