If you are a mom, you are beyond busy.  You have errands to run, people to see, emails to return, money to earn, relationships to nurture, children to raise, and healthy food to put on the table – for yourself and your family.
Which one of these is the easiest for you and most busy moms like you to forego? 
You know you will all always provide food for yourself and for your family, but healthy food?  When you have no time to breathe?
Actually, yes!
Take it from a reformed low fat cheetos and diet coke loving mom – it is not hard to upgrade your diet.  In fact, transforming your eating habits can be a seamless process.  All it takes is a little guidance (that's where I come in) and preparation (that's where you come in).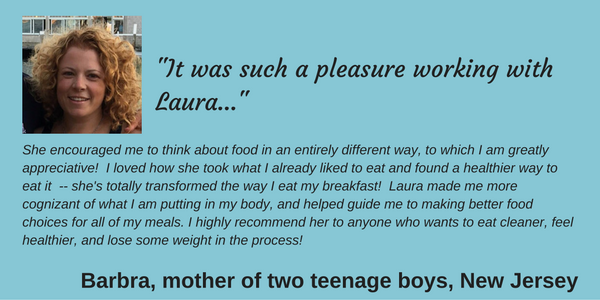 We can work together in two ways:  one-on-one, if you want personalized attention, or in a group if you are highly motivated and thrive with the support from others.
Which of these programs is right for you? 
Healthy Eating Done Right:  3 Month One-On-One Private Coaching Program Designed to Transform Your Health.
Healthy Eating Done Right:  4 Week Online Group Program Dedicated to Helping You Reach Your Optimal Health & Wellness.